Gympie Recovery Accommodation Park
Date: 29/05/2023
The Gympie Recovery Accommodation Park provides temporary accommodation to people who are homeless or at risk of becoming homeless.
In April 2022 the department leased a caravan park from the Gympie Regional Council to provide immediate to medium-term accommodation in response to the floods experienced in the region.
Since then, over 30 households have been supported through the park, with a place to live while they recover, and links to health, financial, employment and mental health support services.
Queenslanders who have lived at the park have moved on to buy new homes, return to their repaired homes, rent private properties and secure social housing.
While this is a temporary arrangement, residents at the park look out for each other, have made lifelong friends and built a strong community.
The State Government continues to work with the Gympie Regional Council to implement a Local Housing Action Plan for the region, which includes housing investments, new builds and extra support services for the community.
New residents are referred to the park through community providers in the Gympie region or through the Maroochydore Housing Service Centre.
To contact the team at the Gympie Recovery Accommodation Park email gympierap@chde.qld.gov.au
If you or someone you know needs housing help, contact your local Housing Service Centre, contact 13 QGOV (13 74 68) or call the Homeless Hotline on 1800 474 753.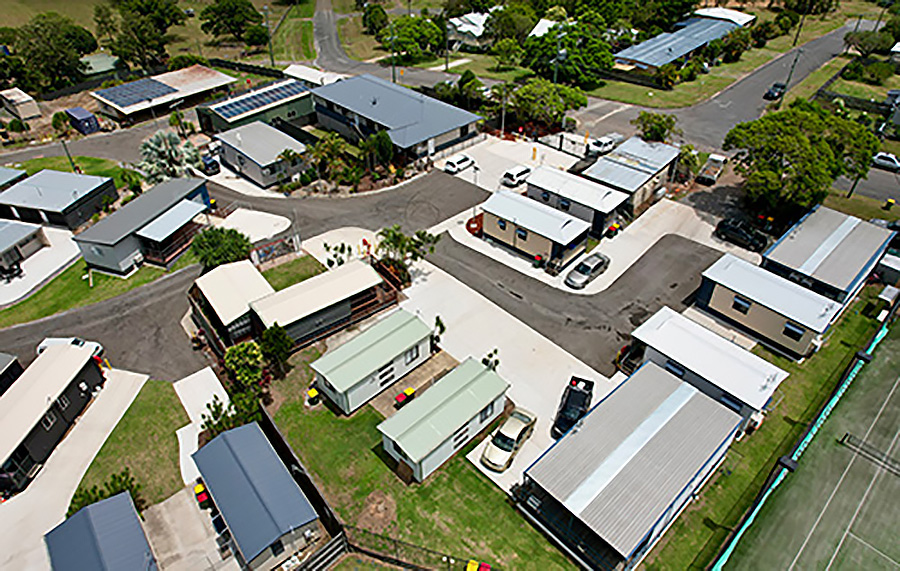 Last updated:

28 February 2023