Graduate story—Dao
Last updated:

27 August 2021 3:55PM

First published:

27 August 2021 2:52PM
Date: 29/05/2023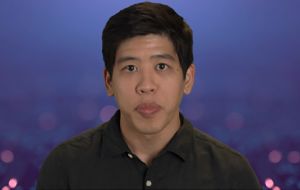 Dao discovered his passion for all things digital when he built his first computer at 15—from that point on he knew that whatever career he chose it was going to involve technology.
"I started doing a double degree in Electrical Engineering and IT, but realised I preferred solution and business process design so shifted to an IT degree majoring in Information Systems," said Dao.
"After graduating I applied for the Queensland Government Digital and ICT Graduate Program because it gives you the opportunity to work in a range of different roles and learn new skills, which makes deciding on a digital career path much easier.
The Queensland Government's Digital and ICT Graduate program is a 2-year program to help graduates gain experience and get a leg up in a digital career.
"I was lucky enough to obtain a position on the graduate program as a business analyst with Queensland Health at the Queensland Children's Hospital.
"I enjoy the business analysis and stakeholder engagement elements of ICT and my technical background and communication skills made choosing a career as a business analyst an easy one."
Dao said he sees the role of a business analyst as bridging the gap between the business and technical teams.
"In any digital or ICT project it's important to understand the users' and business' needs to then work with the provider and their developers to deliver a solution that works," Dao says
"Having good communication skills, and the ability to understand the business and technical language, is critical to achieving this.
"I've found that, when designing a solution, it's important I consider the requirements of the Queensland Children's Hospital and the impact on staff at other hospitals and health services within Queensland Health and the public.
"I also need to consider different technical elements such as system compatibility, information security and support."
Another benefit of the graduate program is the support graduates receive from their mentors and program staff. Dao said, "having a mentor throughout the program is great and made settling into my role really easy.
Dao will complete the graduate program in early 2022, however he's already been offered an extension in his current contract.
Learn more about the Queensland Government Digital and ICT Graduate Program.
Hear what some of the graduates have to say about the graduate program as well as digital careers and skills.